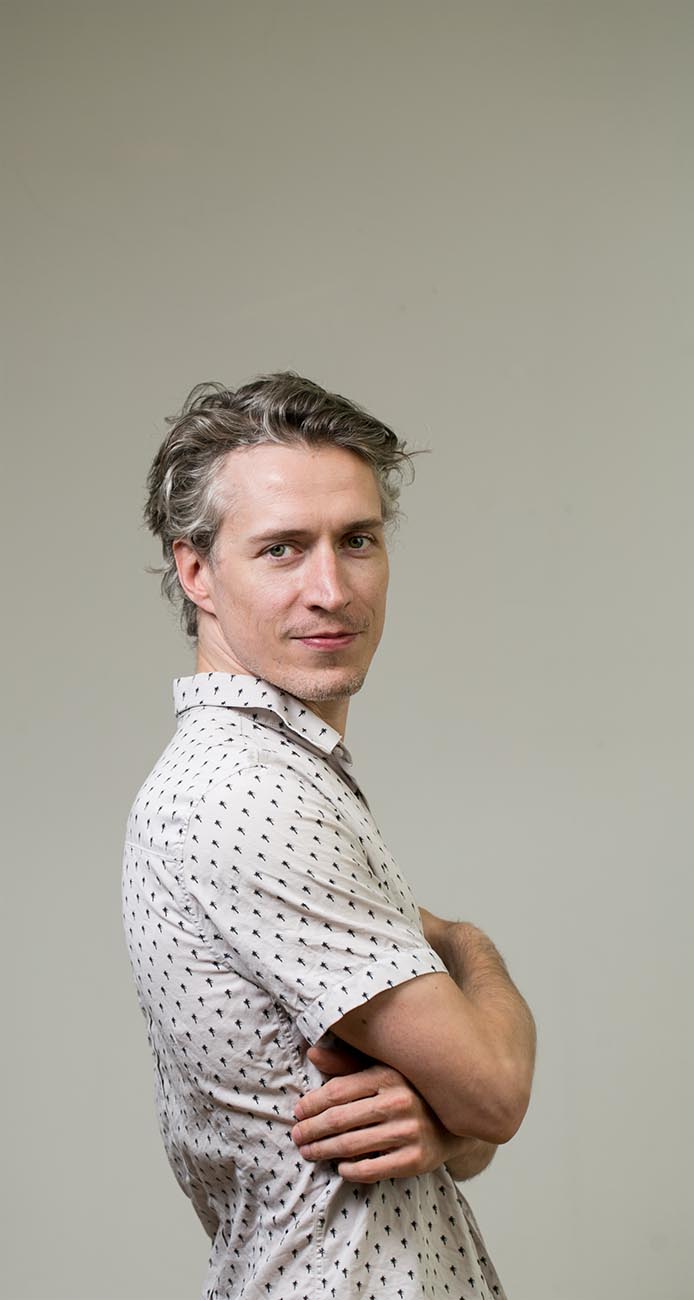 I did my studies in visual arts at the Academy of Fine Arts Leipzig (Hochschule für Grafik und Buchkunst) under Professor Astrid Klein and graduated with a diploma in 2010. My works are present in several collections like Deutscher Bundestag, Vattenfall and various private collections.

Any new work of mine should feel unexpected to me. I love the feeling of being confronted with something I cannot fully understand. I am addicted to producing artworks every day because nowhere else can I find this kind of freedom and autonomy. I like the confusion between media types: Is it an installation or a painting? Is it a documentation of an artwork or is the documentation the artwork? Am I a medium or a master using media? These questions never fail to trigger my interest.

That is also why I love to work in digital 3D. Compared to more classic media like painting, photography, sculpting, objet trouvé and so on, it seems to be something rather undefined. With its potential to look like any other media it can create stunning confusions and call for inquiries. Still, I love to draw on paper, which may always be the most direct expression for me.

It's an ongoing story.